I know why you are reading this…it's happened to you know, hasn't it? You went online to get your credit report, it asked why you are checking your credit, you clicked "buy a home." Now, you are getting inundated with calls from other mortgage brokers who are calling and asking you to get pre-approved for your mortgage, when the only thing you wanted to do was know your credit score!
Let me be the first to tell you that I get how annoying it is! Even worse, it tends to give mortgage brokers a bad name, because many people feel that we're the ones selling your information. Rest assured, I'm not. I find it unethical to sell your information for a profit.
If you are checking your credit so you know what it is so you can purchase a home, it's likely you are at the very beginning stage of this all! But the damage is done - the nonstop calls are flooding in. We need to get these to stop - but I don't want it to stop just once. I want to give you the tools to be able to opt out of these situations for life. Here's how to opt out of unsolicited calls for mortgage deals.
What is a Trigger Lead?
When someone acquires your information, you are referred to as a "lead." Meaning someone who might be interested in buying a service or product that is offered. There are many ways people can go about acquiring leads.
For some, it's done by getting involved with the community and meeting people face-to-face. Others will run ads on social media or search engines with a special offer in exchange for information and the permission to contact.
In the case of a trigger lead, it's acquired by someone like yourself, going onto a website and entering your information in exchange for information. (Remember how you had to put in your name, number, address, and email to get your credit details?)
What then happens is that the Credit Bureaus will then sell your information to mortgage brokers for them to call you. At some level, they know you are interested in purchasing a home - even if you did so just out of curiosity.
Essentially, you performed an action, which "triggered" an event for your information to be sold. Yeah, we hate it too.
To be fair, it's not just the Mortgage industry that does this though - happens with Health Insurance and other industries as well.
Thankfully, there is a way to prevent this from happening to you.
How Can I Opt out of Unsolicited Mortgage Offers?
If you don't want your information being sold to hundreds of other people, then OptOutPrescreen is going to be your best friend.
What is OptOutPrescreen?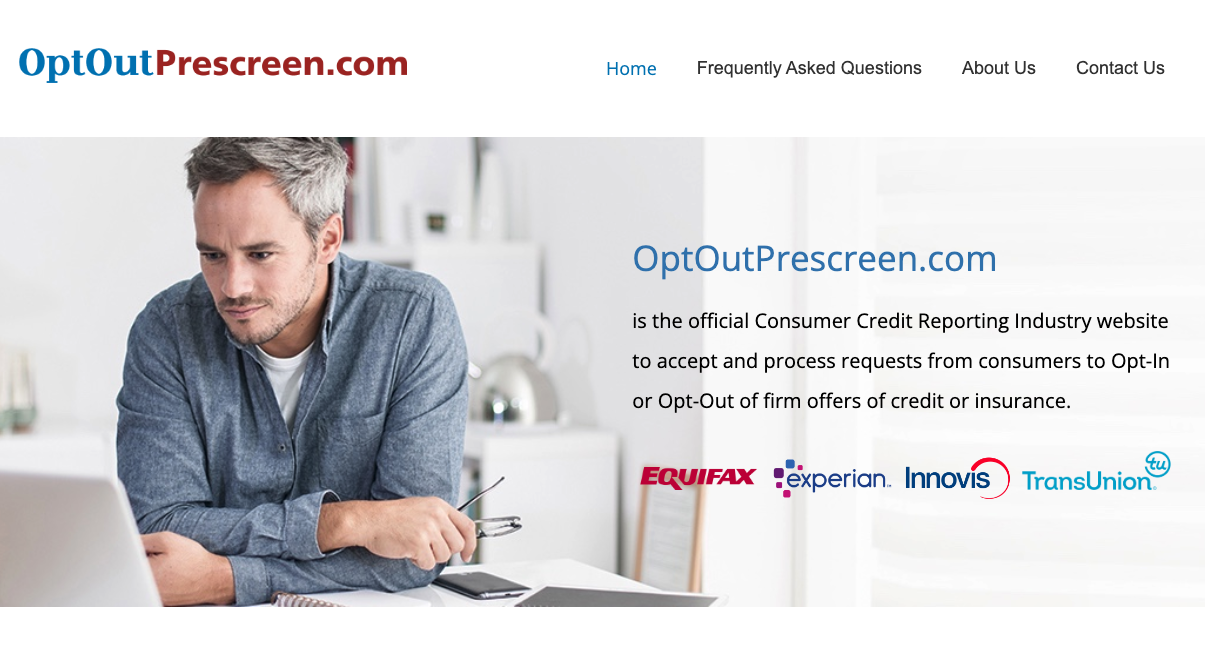 OptOutPrescreen is the official Consumer Credit Reporting Industry website to accept and process requests from consumers to Opt-In or Opt-Out of firm offers of credit or insurance.
With it, you are able to opt out of receiving firm offers for up to five years when doing so digitally, or even permanently when the request is mailed in. If you ver want to opt back in, you're able to do so through this website as well.
How to Opt Out of Unsolicited Calls and Offers
Visit the Website: Go to the official website of

OptOutPrescreen




Read the Information: Once you're on the website's homepage, take a moment to review the information provided. Understand that OptOutPrescreen is a consumer credit reporting industry website and the opt-out process is specifically for pre-screened credit offers.


Choose Your Opt-Out Preference: On the website's homepage, you'll find two options: "Electronic Opt-Out for Five Years" and "Permanent Opt-Out by Mail." Select the one that aligns with your preferences.


Electronic Opt-Out for Five Years: If you choose this option, you will be able to electronically opt out of prescreened credit offers for a period of five years. After five years, you'll need to repeat the process.


Permanent Opt-Out by Mail: Select this option if you want to permanently opt out of prescreened credit offers. You'll need to fill out a form and mail it to the designated address.


Provide Personal Information: If you opt for the "Electronic Opt-Out for Five Years," you'll need to provide personal information, such as your name, address, email address, and social security number. This information is necessary to process your opt-out request.


Submit the Form: After filling out the required fields, click on the appropriate button to submit your opt-out request electronically.


Confirmation: You should receive a confirmation message indicating that your request has been received and processed. Keep this confirmation for your records.


Check for Updates: If you chose the "Permanent Opt-Out by Mail" option, wait for the confirmation letter to arrive via mail. This letter will confirm that your permanent opt-out request has been successful.


Follow Up: Allow some time for the opt-out process to take effect. While you may notice a reduction in credit offers and unsolicited calls, it might take a few weeks for the changes to fully take effect.
Once you've done this, you should stop receiving the barrage of unsolicited calls.
Want to Talk To Someone When You Are Ready?
In the instance that you are someone who is in the market for a home, the team at Valor Mortgage would still love to help - but on your terms. To start a pre-approval process, simply start the application on this page. Afterwards, it will redirect you to a page where you can select when you would like to meet with us. Otherwise, we'll be in touch within a 24-48 hour time frame.